Portland, Oregon can be summed up in one word: AMAZING. That's exactly the impression I got as I stepped off the plane, bound for my Association for Commuter Transportation conference, and was greeted by Portland's breathtaking views, clear, blue skies, sky-reachingly tall mountains and a cool 70-degree breeze.
In Portland, known as "Bike City," I had the opportunity to be multi-modal (use multiple modes of transit to reach my destination) and discovered why taking advantage of a new city's transportation systems can offer a rewarding experience. For me, the Portland Streetcar and the Portland Aerial Tram marked a once-in-a-lifetime experience. For your next business trip or travel excursion, why not try using the public transit system? Here are my four reasons why this is a must-try benefit for you.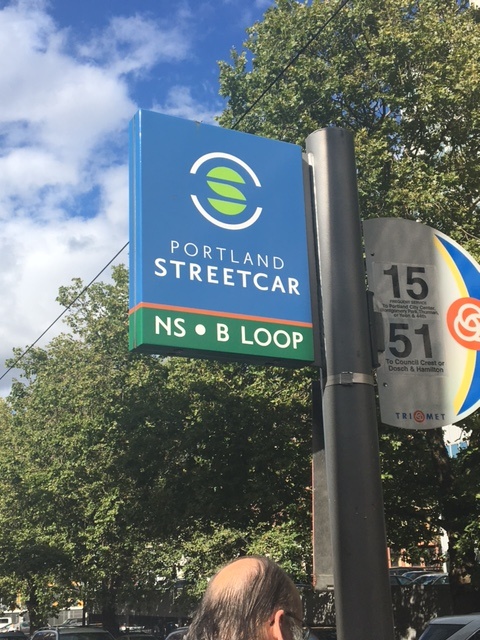 The Convenience
The availability and accessibility of public transportation takes away any stress of exploring a new city. Have you ever rented a car and been frustrated with the hassle and cost of parking? (Not to worry. We've all been there.) When you take public transit, you're able to have the convenience of accessing different parts of the city, and can usually purchase a day pass for maximum savings. Staying downtown, I had easy access to travel all over Portland by foot, bike and streetcar.
The Experience
Simply put, taking public transit in a new city is fun, and gave me the opportunity to try something new outside of my comfort zone. I'm familiar with taking transit in Washington, DC, but not in Oregon. At first I was hesitant, even a little nervous, to try the transit system because the Portland Streetcar transit map looked so daunting with all the different-colored lines. After speaking with my hotel's concierge and consulting with conference colleagues, Portland's transit system became exciting. I knew I was up for the challenge and ready to take on transit in Portland for a new experience. I found the Streetcar easy to ride with visible signs, modern seats and a computer-generated intercom system with clear station announcements.
The Cost
Travel costs can easily add up. Why pay for elevated rates with private cars or cabs when public transportation options are so affordable? I was able to properly budget my expenses, and save company money, with low fares using the Portland Streetcar at $2.00 and Ariel Tram at $4.55.
The View
Want to get a true local's perspective of any new city? Try riding the transit systems! As a passenger on the Portland Streetcar, I had amazing views to see local bike shops, vegan food trucks, friendly city restaurants and Portland State University. The Portland Aerial Tram gave me a bird's eye view of monumental mountains, bridges and the city's illustrious transit infrastructure. When I reached the top of the tram, it was a sight to behold and without taking transit I would never had the opportunity to experience this breathtaking view.
So, on your next business trip, upcoming vacation or even staycation, will you give public transit a try? I strongly encourage everyone to explore for a great experience you won't forget!