November 4, 2020
Be Prepared: Include Transportation in Your Emergency Plan
by Korrea Johnston
Is your workforce prepared for natural disasters like flooding, hurricanes, and earthquakes; extreme heat or cold; snow or ice storms; or pandemics like the coronavirus (COVID-19)? The public health emergency requires new levels of preparedness to stay safe, even while workers are spending more time at home. Knowing what to expect ahead of time—and what's expected of you—goes a long way toward protecting your business and keeping employees safe.
Due to COVID-19, many organizations had to quickly adapt and allow employees to start teleworking without a formal policy in place. In fact, a growing number of employers plan to continue allowing employees to telework for the foreseeable future. Working from home may be the "new normal" moving forward. To help you better adjust, goDCgo provides complimentary assistance in developing a formal telework policy for your company as well as guidance on developing an effective transportation program for employees.
Teleworking
Telework allows an employee to perform work duties at an approved remote location. In the case of the public health emergency, more employees are working from home to remain socially distant from others. Also, during natural disasters like hurricanes and earthquakes, telework can become an important option.
Key Benefits
Encourages employees to stay home to be safe
Maintains level of productivity
Maintains business continuity
Supports employee work-life balance
Improves flexibility for employees
Maintains operations in case of an emergency
Reduces cost of office space
How to Prepare
As an employer, you should adapt your business operations to crisis situations that support the need for telework, while also preparing for a possible return to the office. To start, you need to establish an official telework policy. Download goDCgo's Employer Telework Guide for step-by-step guidance and sample templates for implementing a formal policy within your organization.
Create an Emergency Transportation Plan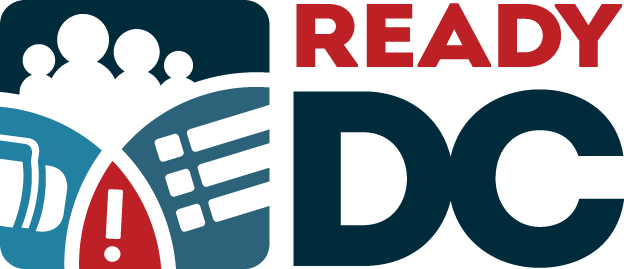 Consider adding a transportation section to your overall emergency management plan to include information on how to respond to inclement weather, especially as the cold season approaches, and other emergencies.
In your plan:
Designate an Employee Transportation Coordinator or another point-of-contact to be a resource for staff in the event of an emergency.
Designate alternate meeting points for carpools or vanpools.

Assess how snow piles left from plows may impact current meeting points.

Develop protocols and procedures for employees who work remotely such as technology and response measures.
Establish a primary communication method that your employees are aware of, so they know where to find important company notices.

Suggested options include social media, text alerts, and/or a dedicated section on your company's website.
You should also encourage your employees to update their personal preparedness plans by visiting ready.dc.gov/beprepared.
Help Staff Prepare an Alternate Commute
Help your staff plan an alternate commute, so they have a back-up plan in the event of service delays or disruptions. Fortunately, the District has many ways to get around including Capital Bikeshare, the Metro, dockless bikes, and scooters. goDCgo can assist you in offering discounted Capital Bikeshare Corporate Memberships to encourage employees to bike to/from work—with the added benefit of helping them practice safe social distancing and save money on their commute.
You can also facilitate ride-matching in advance of an emergency using:
Commuter Connections Ridesharing

Employees can register with Commuter Connections to find a carpool partner, or easily register using the mobile app.

Waze Carpool

Your organization can partner with Waze Carpool to encourage a carpool culture within the workplace.
Employees can match with people going the same way and plan their ride online or download the mobile app.

Sluglines*

Slugging, or "casual carpooling," benefits drivers by reaching the two- or three-person HOV requirement, and benefits passengers by getting a FREE ride to their destination.
Employees can see live slugging locations online or by using the mobile app.

Encourage drills to/from the workplace.

Allow your employees to try out and test their alternate commute options.
To further help your staff explore alternative transportation options near your worksite, goDCgo can create a custom Get Around Guide for your office. The Get Around Guide shows your employees all options in close proximity to the worksite, including a map so employees can be aware and make informed decisions about their commute options.
Stay Informed
Stay up-to-date on weather conditions, applicable news, and potential disruptions or travel delays. goDCgo suggests the following resources:
Being prepared means being equipped with the proper knowledge, resources, and policies that you may need in the event of an emergency or disaster. Contact goDCgo for complimentary assistance in planning a telework policy and commuter solutions for your organization ahead of time.
*Slugging locations may be limited due to COVID-19 responses. For up-to-date information, follow your area's slugging group on social media.