June 4, 2020
Recap: 2020 Residential Ambassador Awards
On Thursday, May 28, goDCgo held its third annual Residential Ambassador Awards ceremony — virtually! Despite not being able to hold an in-person event this year, we were still able to put on a show and were happy to honor our newly recognized 2020 Residential Ambassadors (listed below).
Our attendees were able to learn more about goDCgo and engage in an open forum to discuss current trends and forward-thinking initiatives that can help enhance residential transportation programs and sustainable amenities. We also hosted a couple fun trivia questions for the chance to win a gift card to Surfside in support of local DC businesses during this sensitive time. And for the first time, goDCgo premiered our first-ever residential success story video that you can watch here!
Bronze Level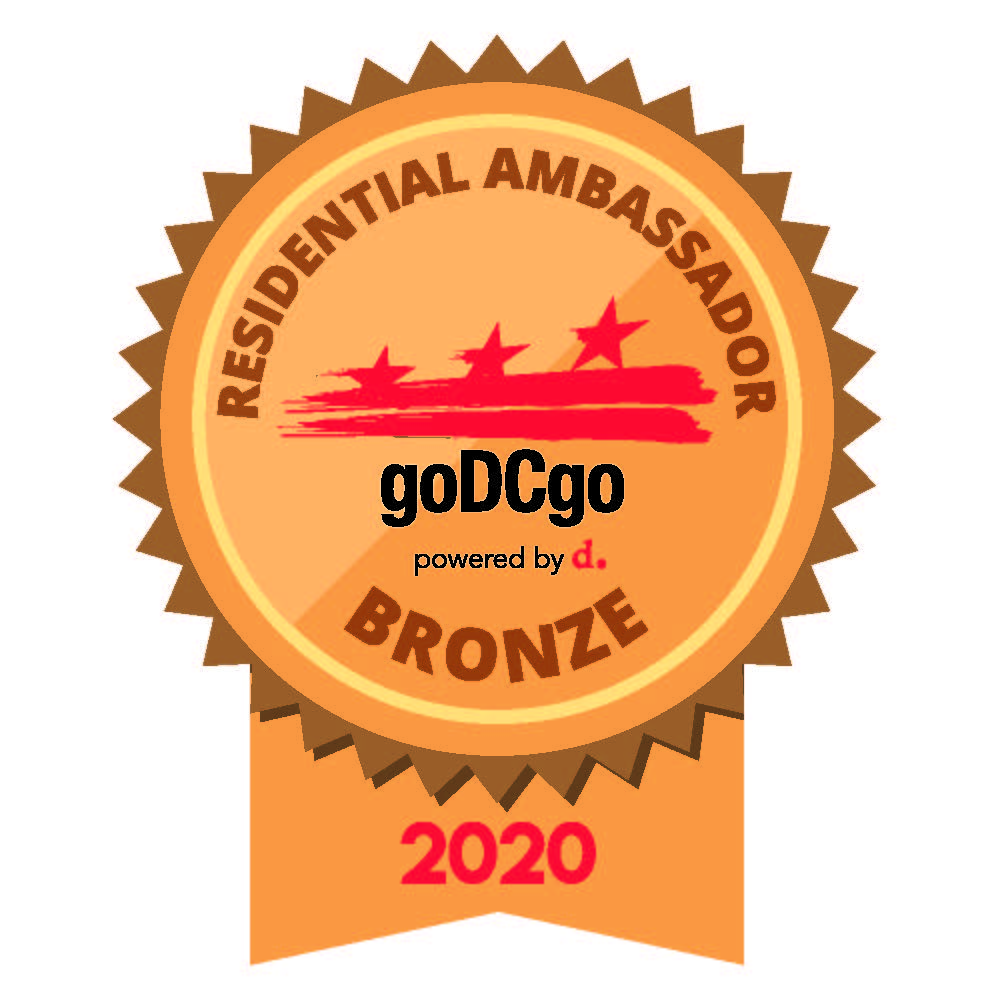 Silver Level
7th Flats
Capitol Park Plaza Apartments
Highbridge Apartments
Gold Level
Platinum Level
The Lockwood
Novel South Capitol
Insignia on M
Fortunately, we had the privilege of welcoming two special guest speakers. The first, Rachel MacCleery from the Urban Land Institute, enlightened us on how she helps build healthy, sustainable places across the US while highlighting adaptable transportation during the health crisis. Our second speaker, Rachel Karitis from TransitScreen, emphasized the importance of real-time information when it comes to using public transportation, especially during the public health crisis. She also graced us with a $3,000 raffle prize for one year of TransitScreen service to a lucky winner — One Hill South, a Gold Level Ambassador!
Thank you to all of our guests and ambassadors for supporting goDCgo and helping to create and sustain a greener DC. We look forward to recognizing even more of you next year! Until then, learn how you can receive or level up your Residential Ambassador designation to help your building stand out among other properties. Contact goDCgo today!