May 31, 2017
Metro's New Flexible passes – SmartBenefits®
by Korrea Johnston
There's a new way for commuters to save on Metrorail and Metrobus fares. Riders can now enroll in the new SelectPass pilot program to receive unlimited rides if their Metro fares typically cost between $2.25 and $3.75 one-way. These commuters may save up to 20% while gaining unlimited access to the Metrorail system for workday travel and personal use. A discounted Metrobus add-on is also available.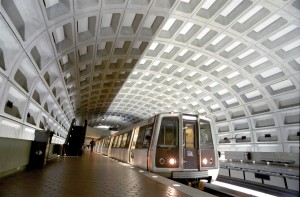 What does this mean for commuters and employers enrolled in Metro's SmartBenefits program?
It takes just a few steps for commuters to use their benefits for a SelectPass. Traditionally, employers allocate most SmartBenefits funds to the "Transit" benefit category, which covers all regular Metro and bus fares. If an employee wishes to join the SelectPass program, the company's account administrator will change the employee's benefit type from "Transit" to "Transit Pass" by the 15th of the month. On the 1st of the following month – when the benefit funds kick in – the employee may log into their personal SmarTrip account to "purchase" the pass using their pre-tax or subsidized SmartBenefits funds. The pass will be effective shortly thereafter.
Any additional funds needed for standard Metro or Metrobus fares should remain in the "Transit" benefit category.
For example, if you currently take Metrorail every day for short trips that cost $2.25 each way, you can purchase an unlimited Metrorail SelectPass for $81/month. Simply let your employer know a few weeks ahead of time that you would like $81/month to be assigned to "Transit Pass" funds. If you still need a little additional bus fare, or if you occasionally take longer Metrorail trips, ask your employer to put additional funds in the "Transit" category to cover any transit fares not included in your pass.
Commuters may visit this website to see if SelectPass is right for them.