May 30, 2017
Meet Our Newest Team Member, Nicole Desiano
goDCgo is happy to introduce you to our newest team member, Business Development Manager, Nicole Desiano! Curious ourselves to learn a little bit about Nicole, we had her take this fun questionnaire.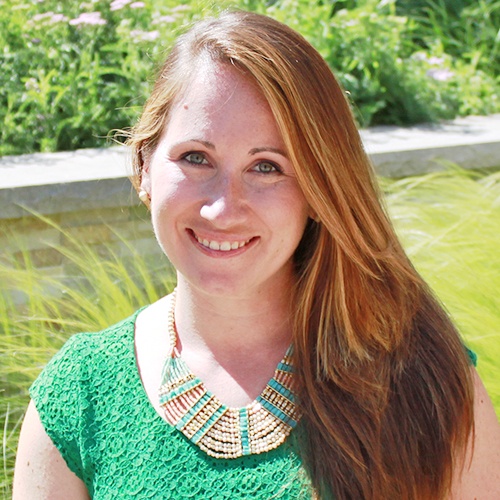 Are you a local or a transplant?I have lived now for several years in Alexandria, VA and so I consider it home, I am not from here originally

Where are you from? I am equal parts New York and New Jersey, but prior to moving here I was living in Brooklyn, NY.
Did you commute there? How and what was it like? I have lived all over the NYC Metro area. My family's home was in NJ and at one point my commute into the city could take 2 hours (90mins on a good day)!! I tried an array of commuting in and out of NYC. I took the commuter train (NJ Transit), the commuter bus run by a charter company and also the subway while I was living in Brooklyn.

How does it compare to here? The commutes where long and there was so much congestion. Nevermind the smog it created. I moved here because I felt the commuting prospects were better and that I could afford to live closer to where I worked. The Metro was cleaner and much more pleasant than the subway (once I stepped on a rats tail!) and the surrounding area is part of the National Park System which is beautiful. I also knew I could make more of my commute above ground and it had a reputation for being a more "bikeable" city.
How do you commute to the office now? I am very multi model! My typical commute is the bus that leaves from my front door, to the metro at the Pentagon where I only go two stops to Roslyn. From there it's just a short walk to our offices. On the way home from work I detour to Georgetown where I coach crew, from Roslyn I hop on a Capital Bikeshare and peddle over to the boathouse where I can drop it off steps from where I need to be. After practice I have a crew launch (small motorised boat) that I take downriver to a marina near where I live.
What is your favorite method of commuting? I love biking the best. It feels great. Not only am I doing something good for the environment but it's also good for me and my physical health. A great cardio workout, I get to clear my mind, take in the sights and smells (my favorite are the honeysuckles along some of my bike route), and I'm not restricted to a schedule.
What drew you to this position? As someone who has always worked in a metropolitan area, I have experienced horrible commutes and much of my awake time has been monopolized by work or the commute to work. I truly believe there is a better way and it starts with educating employers and employees of what options are available such as metro, biking or creating telecommuting program or creating desirable work environments that fits the interest and productivity of the employee. The mission of DDOT is one I share and so I am excited to be an ambassador of sustainable commuting!