January 11, 2017
5 Best Practices for Motorcoaches During Inauguration 2017
by Korrea Johnston
There's only a few events you can plan on attending that are guaranteed to go down in history, and the Presidential Inauguration is sure to be one of them. On January 20, 2017, the nation will swear in the 45th President of the United States — an American tradition that draws large crowds to the District of Columbia to be a part of the celebration.
Are you operating a motorcoach in Washington, DC for this year's Presidential Inauguration? Make sure you're prepared by reviewing goDCgo's top five recommendations to streamline your trip. For bus parking information, visit Inauguration.DC.gov.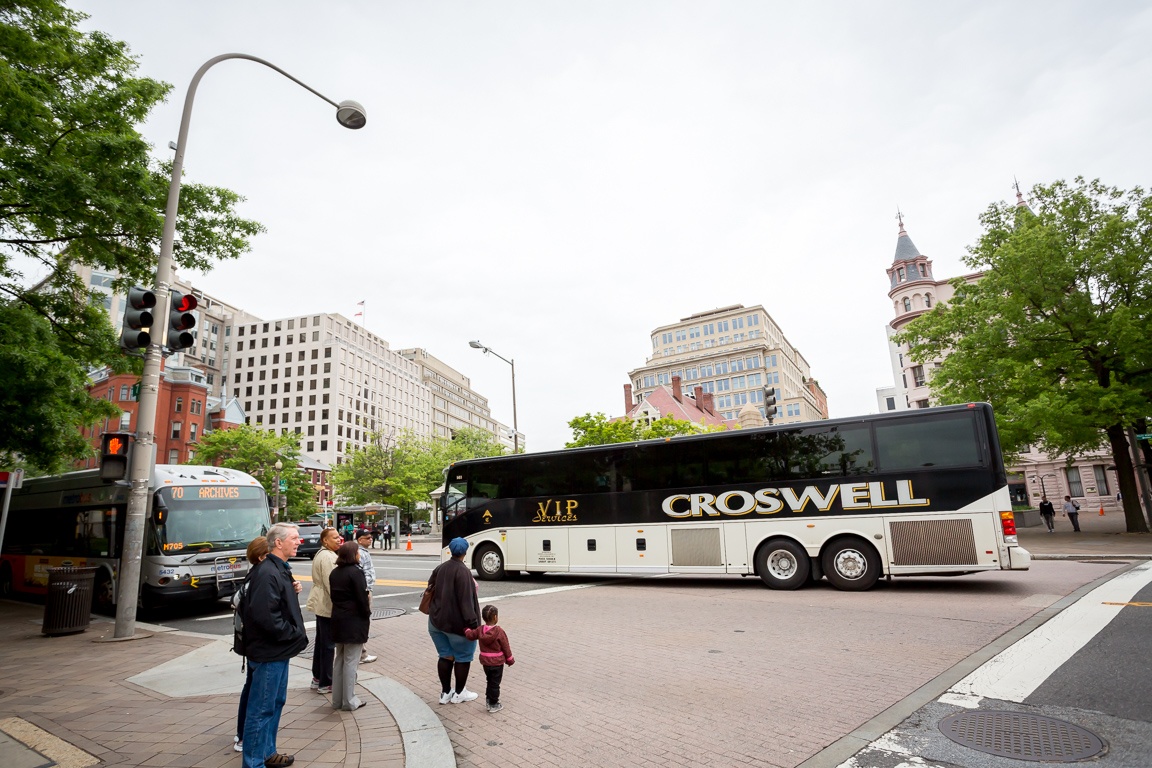 Designate a Bus Captain
Each bus in your caravan should designate a Bus Captain responsible for tracking passengers during and after the festivities.
Prepare Passengers to Walk
Passengers should be prepared to walk. Passenger drop-off could range from 1 to 3 miles away from the events.
Designate a Meeting Place
Provide a contingency plan for passengers. Designate a meeting place in the event that passengers are separated from the group. Cell phone use may be limited.
Check the Weather
Check weather reports one to two days prior to your trip and advise passengers to dress accordingly.
Alert Riders to Pack Light
Advise passengers to pack light. The US Secret Service, Metropolitan Police Department, US Capitol Police, and other local and federal agencies are providing an unprecedented level of security for the Inauguration.
If you have any questions about operating a motorcoach in the District during the Inauguration, please call the Motorcoach Operators Hotline at 1-855-67-BUSES (28737).
For general information about motorcoach services in DC, visit goDCgo's motorcoach page for regulations, requirements, and tips. You'll also find a DC truck and bus map, a downloadable guide, and specific parking information.